Smile Fearlessly With Smile Brilliant 
I'm already thinking about what I want to wear during the holidays and all of the Christmas parties I'll be attending this year. It's never too early to plan ahead when fashion is involved. No matter which outfits win, I know one thing I want to have during the holiday season – a brilliant smile. In fact, I want a brilliant smile every day. It's often the first thing people notice about you, and having beautiful, white teeth can be a big confidence boost.
Smile Brilliant recently offered to send their teeth whitening system for me to try, and it was great timing. I've been testing it out, and I'm ready to share my results with you. As always, all opinions are my own, even though Smile Brilliant provided the kit. What's even more fantastic is the convenience of the product. After a long day of work I can come home, pop in my trays while watching TV, showering, and/or doing laundry. I continue to move about my day even when I'm whitening my teeth.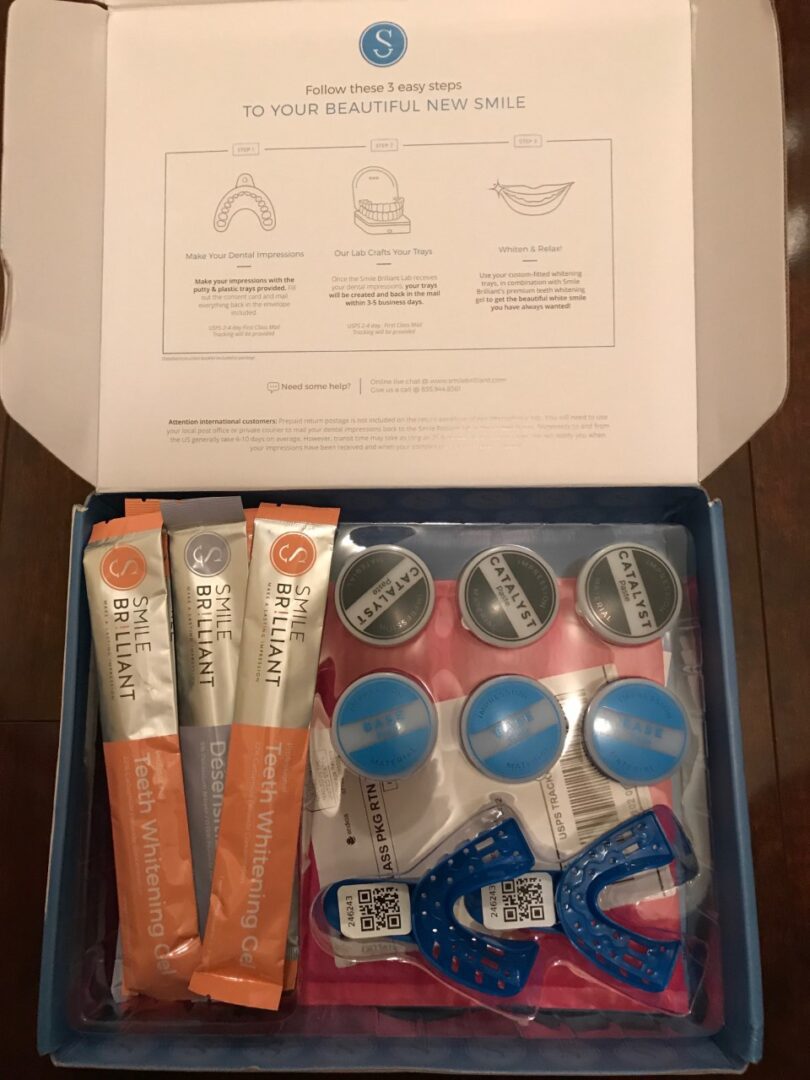 How Smile Brilliant Works 
Smile Brilliant isn't just pre-made strips like you can buy in the drug store. It's a full teeth whitening process created by dental professionals. When your Smile Brilliant box arrives in the mail, your first step will be to make dental impressions so they can create custom fit trays for your teeth.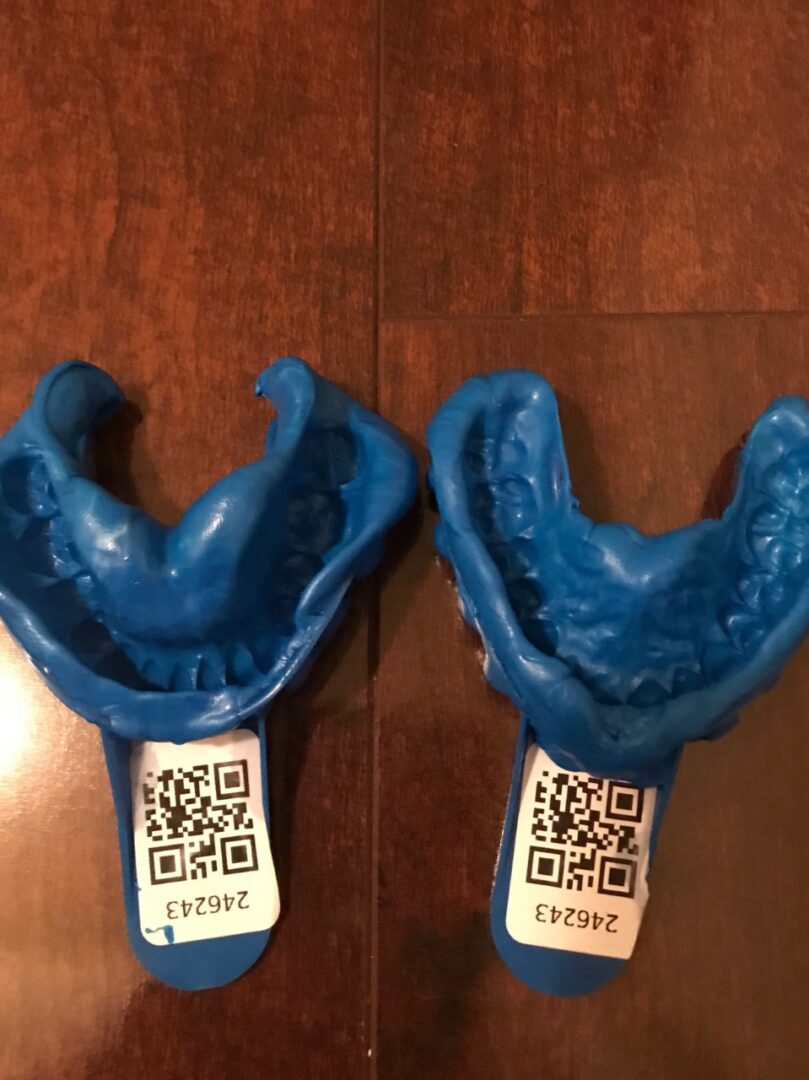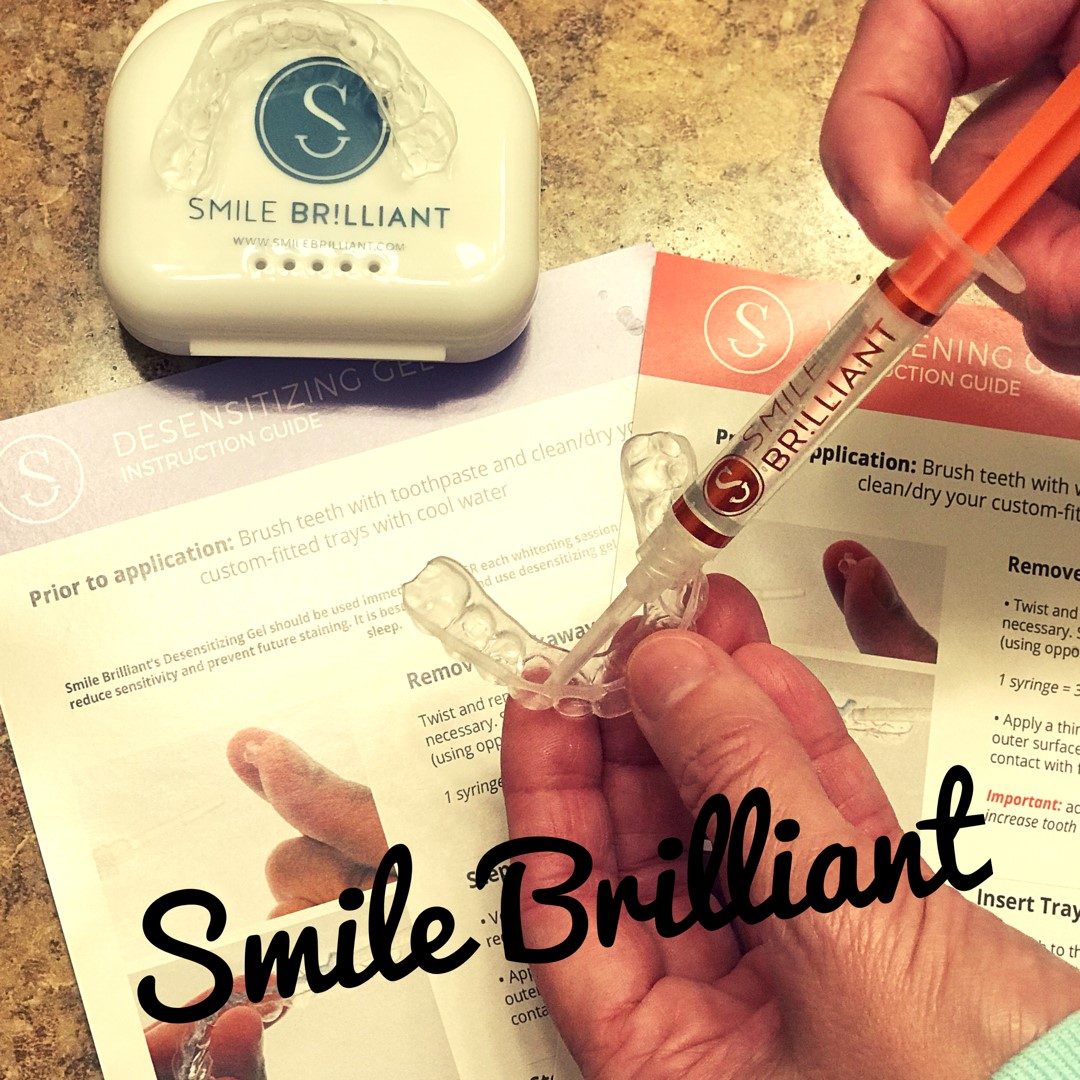 It was easy to make my dental impressions with the putty and plastic trays Smile Brilliant sent. They included an extra package of putty in case I made a mistake, but I didn't have to use it. Once my impressions were ready, I sent them back to Smile Brilliant with the consent card.
My custom fit teeth whitening trays arrived in 5 business days. They send them through USPS, so I was able to use the first class tracking to see when they would arrive. I was so excited to open them up and start whitening my teeth!
Before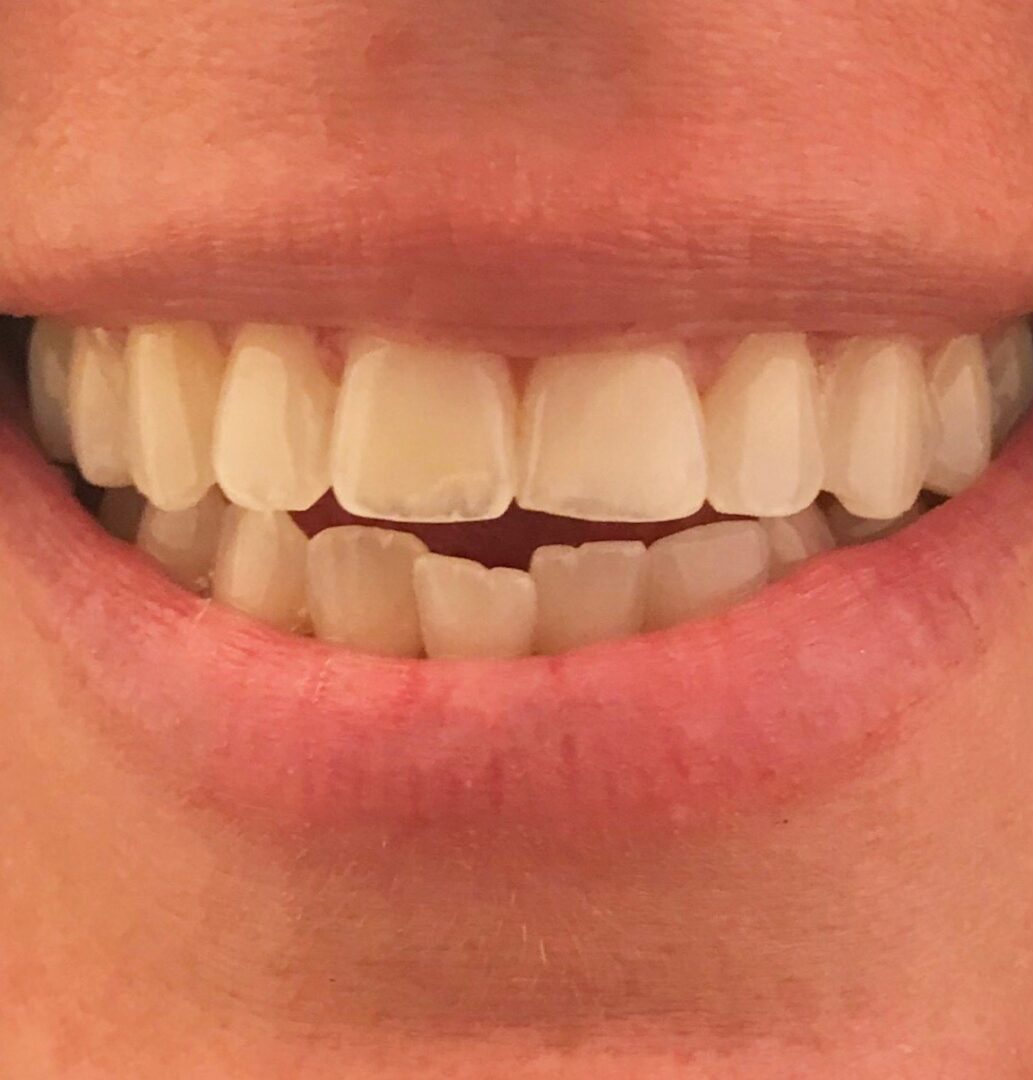 When my custom Smile Brilliant trays arrived, the first thing I had to do was brush my teeth without any toothpaste and then rinse the trays in water and allow them to dry.
The whitening gel is sent to you in syringes. One syringe has enough gel for 3-4 applications on the top and bottom. They have different size kits, so you can get as many syringes as you think you will need. Smile Brilliant also included Desensitizing Gel in my kit. I have sensitive teeth, so I was glad to have that on hand, but even if you don't normally have sensitive teeth, whitening can make them feel more sensitive than usual. Believe it or not, I didn't need to use one of the desensitizing gels.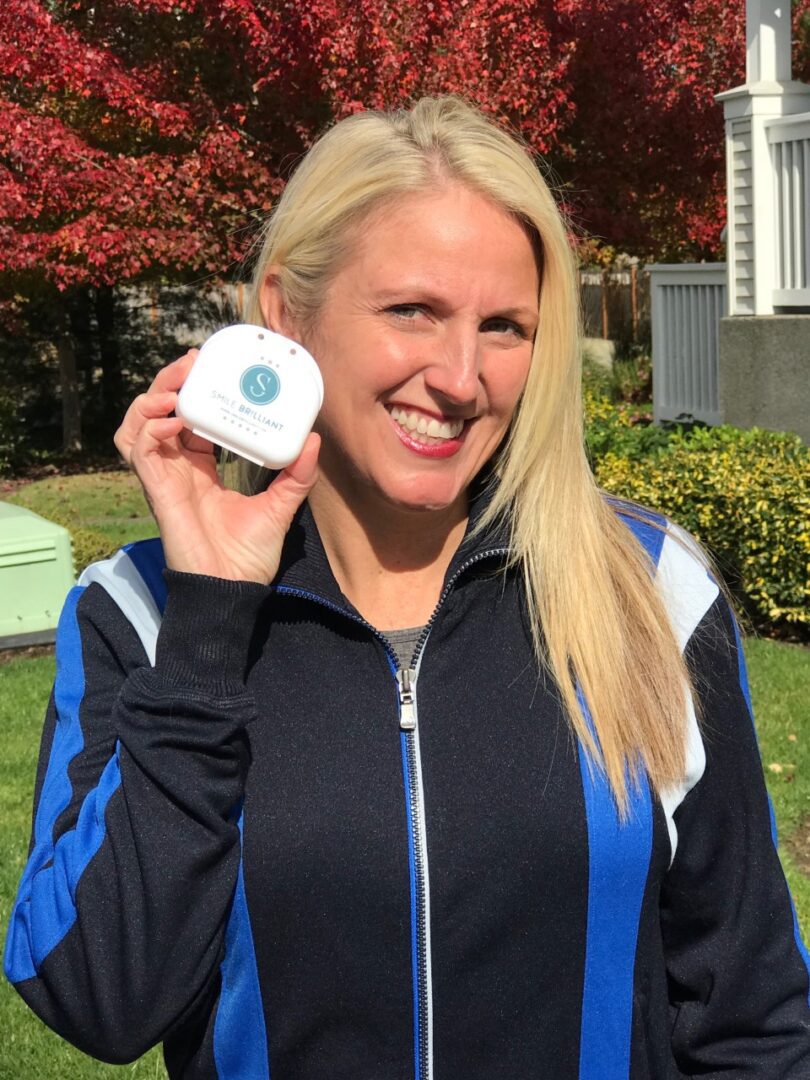 Don't feel discouraged if you don't see a big change after the first time you use the whitening gel. So many of our daily activities have the potential to stain our teeth, and those stains build up over years. I can relate because I drink a lot of Mt. Dew and Hot Chocolate.
Even though your teeth feel hard, they are actually like sponges. So anytime you are drinking or eating things that could stain a white t-shirt, remember that they could stain your teeth, too. The way teeth whitening gel works is it's actually absorbed into your teeth and then pushes the old stains out. That's why you can't do it in one treatment — it takes time to whiten your teeth. Most people need 7-14 applications to remove all of the stains, but the amount of applications needed is different for every person.
My Smile Brilliant Teeth Whitening Results 
I whitened my teeth for over a 3-week period and saw a great difference in the whiteness of my teeth. I have more confidence in my smile, and I didn't even have to make a trip to my dentist to get it.
Before and After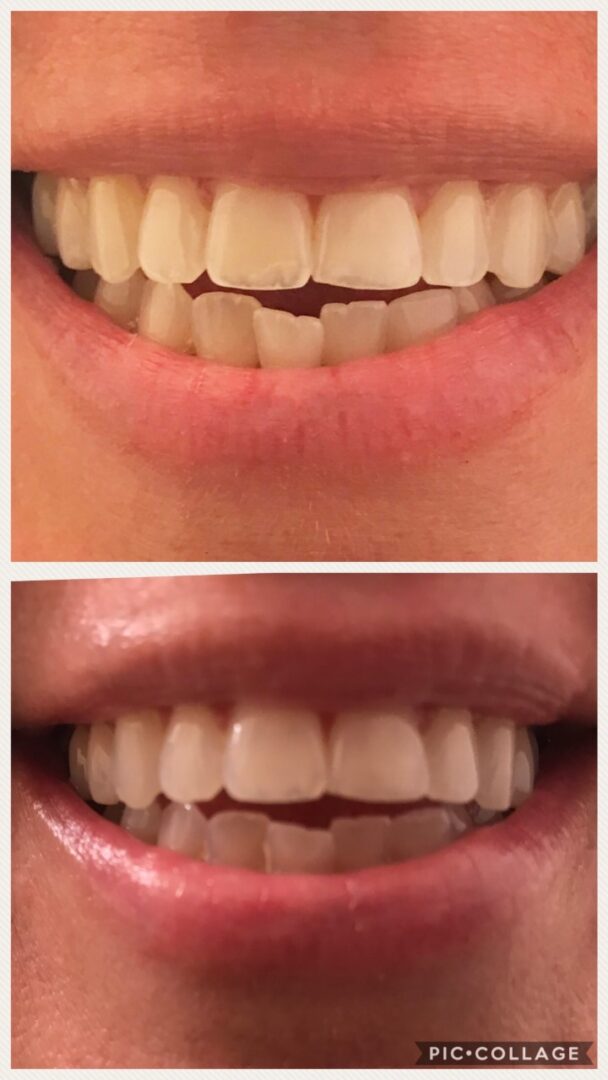 I'm pretty sure my smile might outshine the Christmas tree this year, and that's exactly what I was hoping for. My mom, who is a big tea drinker, has been eyeing my teeth and started hinting that a Smile Brilliant kit would be a great Christmas present.
Have you ever tried whitening your teeth? Smile Brilliant is perfect for people who have heavily stained teeth or people who just need a little brightening. I would definitely recommend it in the weeks before a big event like a wedding or photo shoot, but it's also great if you just want to feel better about your smile. They do recommend against teeth whitening for children under the age of 12 and women who are pregnant breastfeeding, or trying to becoming pregnant with fertility treatments, so if that is you, you will need to wait to try it.
Talking about trying it, I have a giveaway for one of my lucky readers to win a Smile Brilliant T3 Sensitive customized teeth whitening system of their own!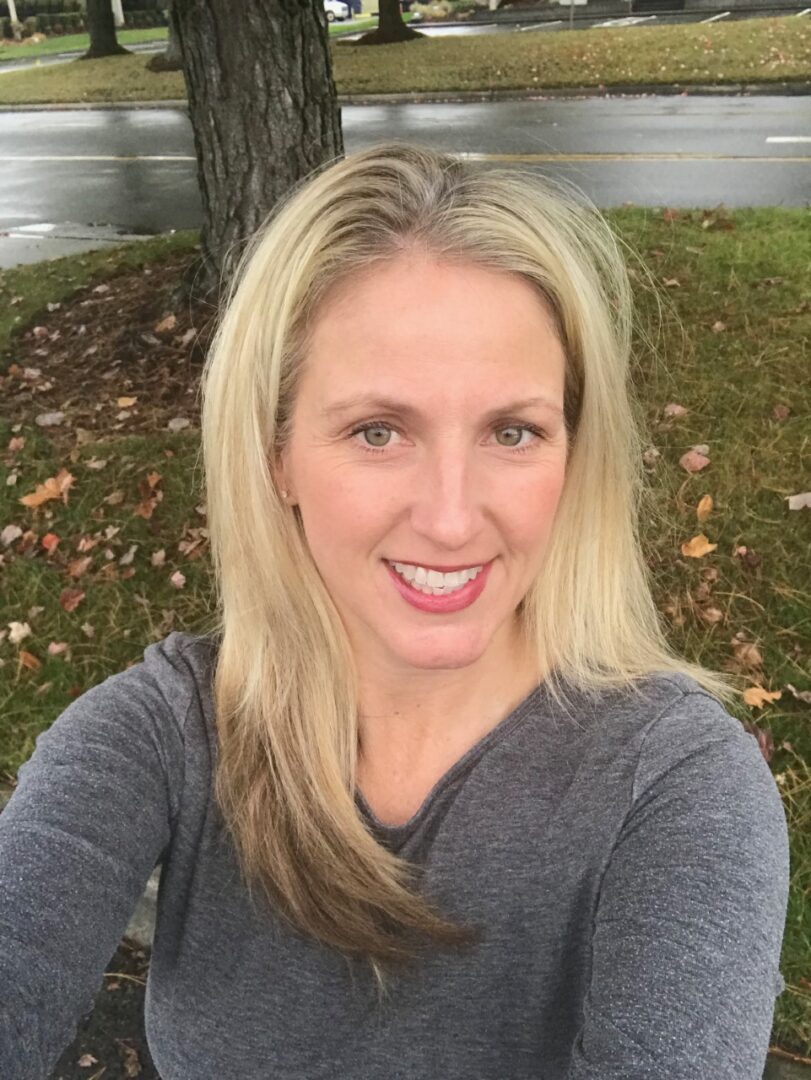 Smile Brilliant Giveaway 
Click the Giveaway link and Enter your Name:
Side Note:  If you're not one of the lucky winners for the giveaway, you will get a special, additional discount just for entering.!! Eligible countries:  US, UK, Australia, & Canada.
You can also use the following discount code for any tray set.
$15 off any tray set: blendstyles15
***""I was sent Smile Brilliant T3 Sensitive customized teeth whitening system to try by Smile Brilliant."