If you follow me on Instagram, you might have seen that I'm getting back into my yoga routine after many months away. With any wellness routine, consistency is important. And it's much easier to skip a day (or two, or ten) than it is to start over again when something gets in your way. But you can't let that hold you back. It's important to make yourself and your health a priority. For me, that meant returning to hot yoga.
Going Back To Yoga After Time Away
If you've ever taken a break from yoga for a long period of time, you might feel a little intimidated returning to your favorite class. I want to encourage you to not let that stop you. Sure, the first class back was tough – I wasn't quite as steady in some of the harder poses as I used to be, the heat was intense, and my body REALLY felt all of those stretches for days. But it was so good to jump back into the guide of relaxation.
For me, hot yoga is about both exercise and relaxation. It's how I release stress. It helps me clear my mind and discover focus. I've already seen a difference in my balance, my breathing, and my stress levels since returning to my hot yoga class. I'm feeling stronger every day, too.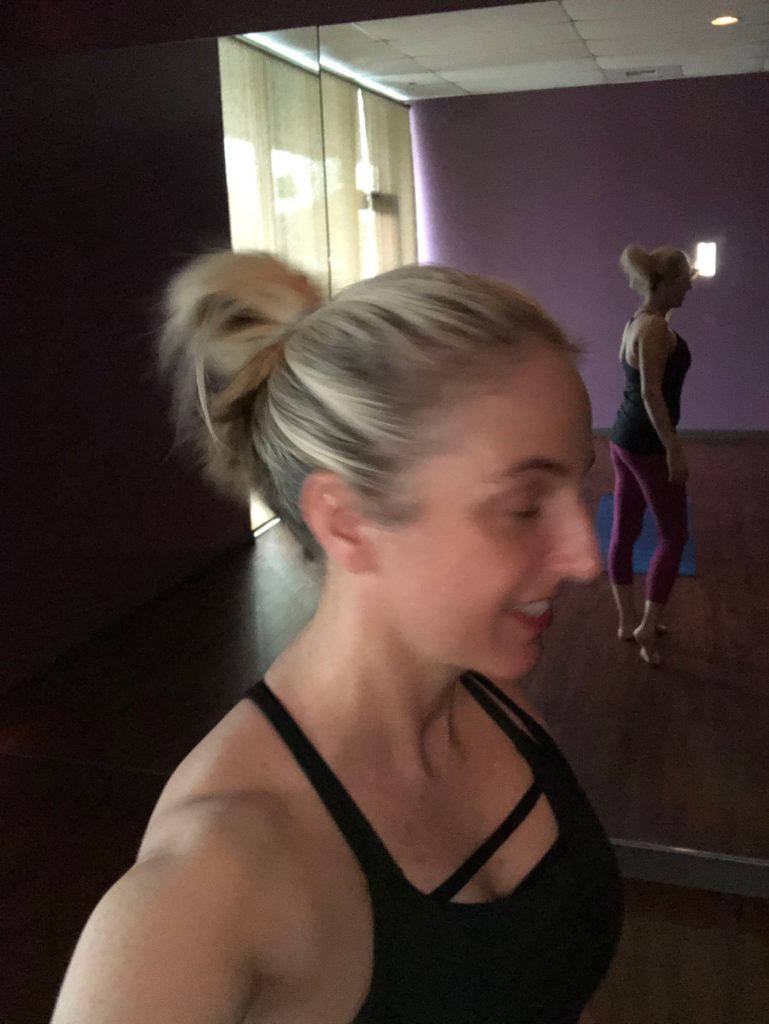 Tips For Returning To A Wellness Routine
If you are looking to return to a wellness routine you know worked well for you, but you stopped (for whatever reason) here are a few tips to help you get back to it.
Don't add stress to your stress. If you've been beating yourself up for not making it to your favorite exercise class, cheating on your meal plans, spending more time sitting than running, not reading as much as you used to, no longer making time for creativity, forgetting to take your daily vitamin, or anything else you know you need to do for yourself that you've stopped doing – it's time to stop. Give yourself grace to return to your wellness routine without guilt for the time away.
Start small. Running 10 miles a day was great six months ago, but you will need to build back up to that pace today. Similarly, it's going to be hard to start going to bed at 9pm every night if you've been staying up until 2 or 3am for the past few months. Set realistic goals for yourself as you get back into your wellness routine, so you don't get discouraged on day two and give up.
Let your friends help. It's always easier to stick with something when you have a friend helping you stay on track. Think about bringing a friend to the gym with you, or schedule a daily check in with a friend who is also working on wellness – even if your daily routines look different, it's encouraging to know you aren't alone as you make big changes in your life.
And if you haven't already done this – give hot yoga a try. I can't recommend it enough.
What small step are you going to take this week towards wellness? Share it in the comments. I'd love to give you some encouragement on your journey.
XOXO,
BLENDstyles